Our company's 6,300 m² of floor space is our trump card when it comes to meeting our customers' packaging needs.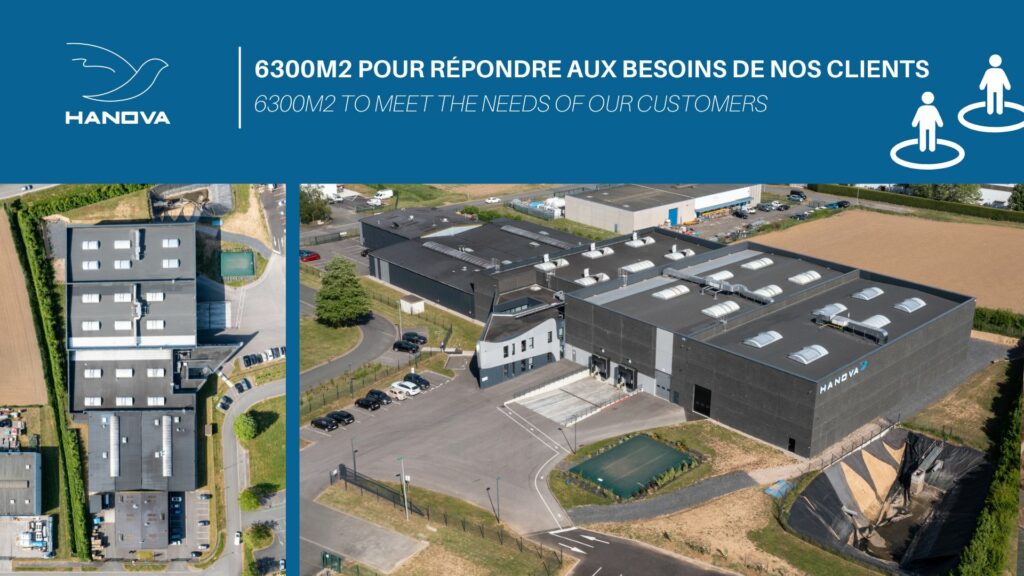 To keep pace with its growth, Hanova has built no fewer than 4 factory and office extensions in 20 years.
From a small 500m2 industrial building in 1999, when the company was founded, we have grown our infrastructure to 6,000 m2 of production unit and logistics warehouse. Our factory is adjoined by 300 m2 of spacious, modern offices and social premises built in 2018.
This space enables us to have all the manufacturing stages in one place, promoting efficient coordination between our production, maintenance and logistics teams, as well as our sales and administrative teams.
Thanks to our factory warehousing capacity, we are able to maintain a large stock of raw materials, reducing lead times and ensuring rapid delivery to our customers. Our ultra-modern logistics space, completed in 2021, offers our customers a range of finished products available from stock.
Ask us about any project:
Z.I. – Rue des Hallots – 62620 Ruitz – France
+33 (0) 3 21 61 68 68