Tried and tested French expertise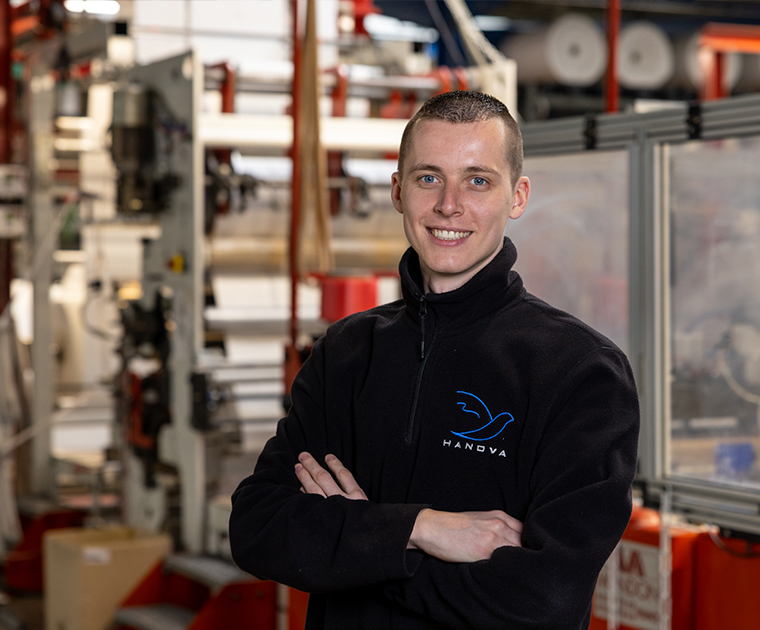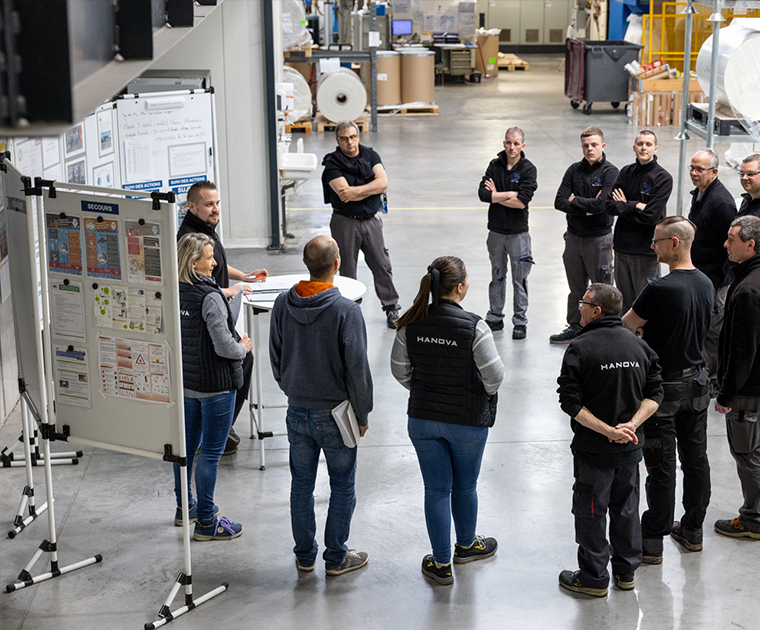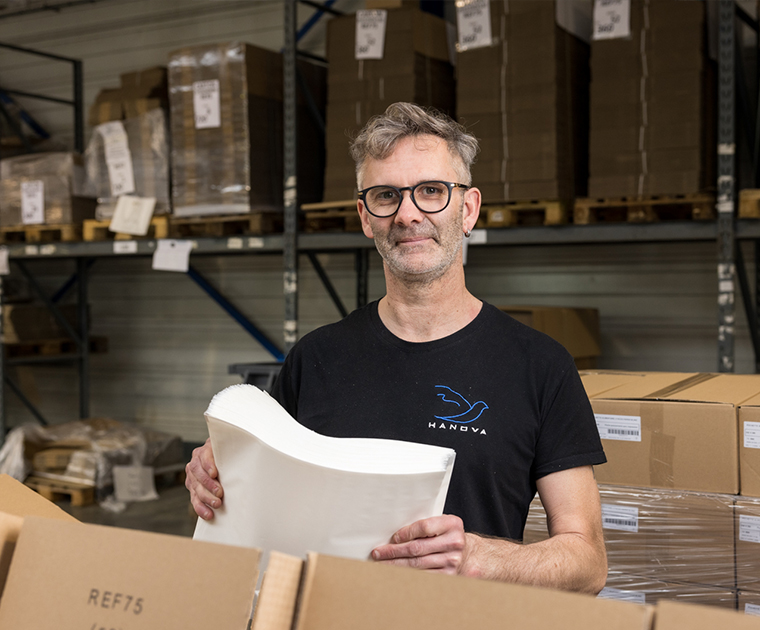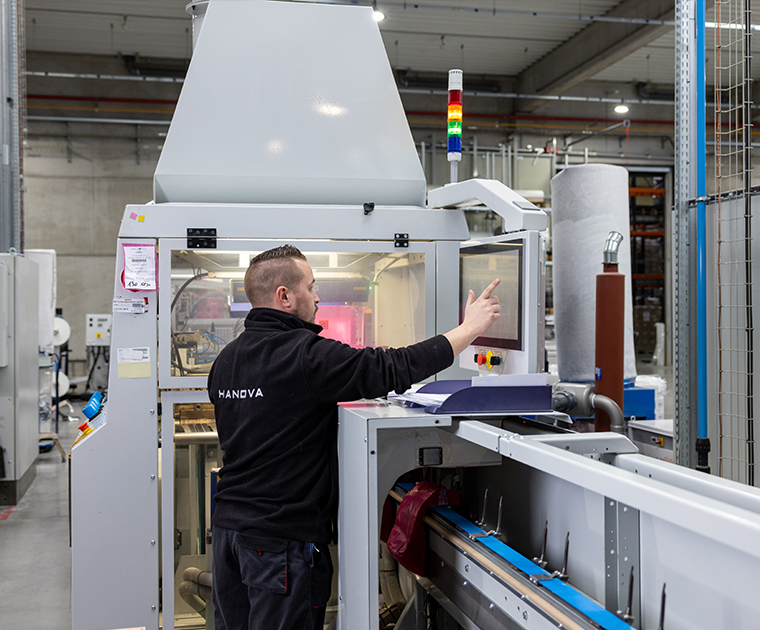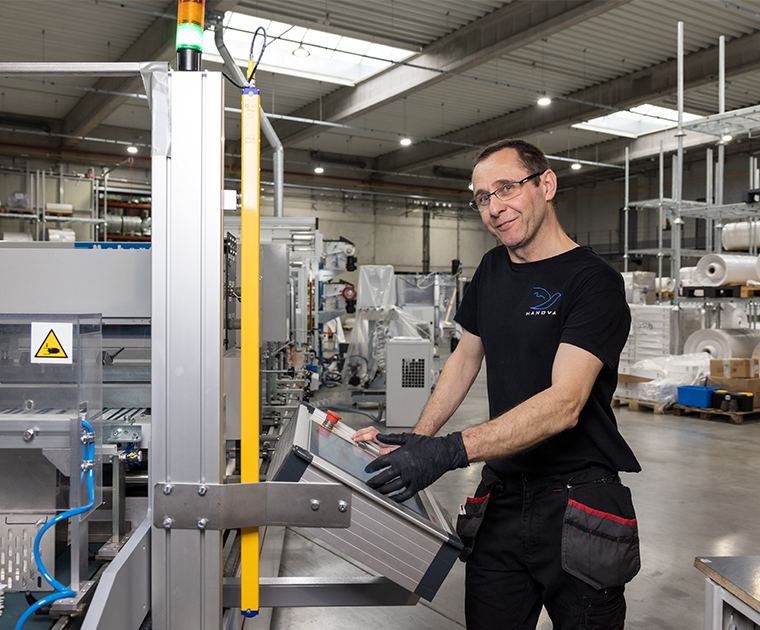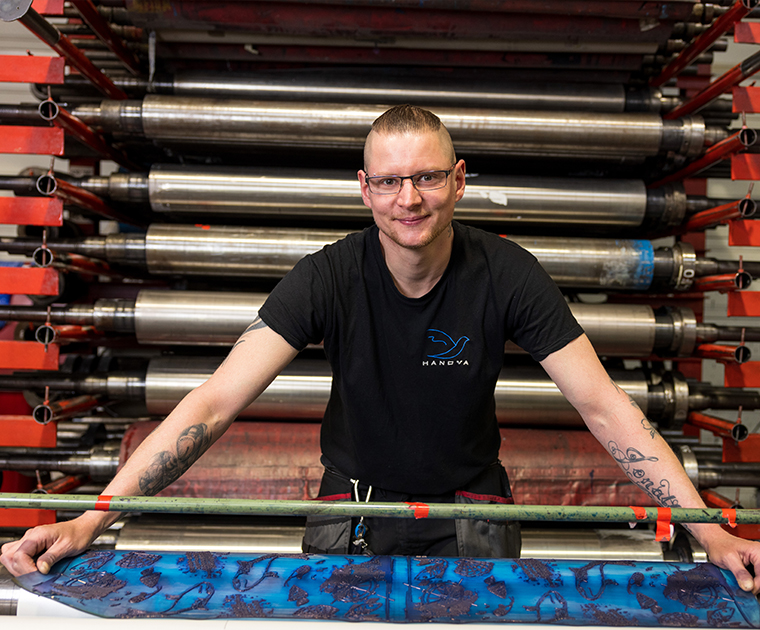 The search for optimised quality
Faithful to its values, HANOVA manufactures its product regions in the Hauts-de-France Region, to monitor and improve their quality and innovate as regards their functionality. This common thread lies at the heart of the extension of its infrastructure and the development of its economic model closely followed by the objective of reducing its carbon footprint, which has been carefully studied in advance. This desire is reflected in its 'Engagé RSE' [CSR committed] label and through the certifications awarded in 2022, such as ISO 9001, 14001 and FSSC 22000 dedicated to quality, environmental management and food safety.

With 41 employees, a low level of turnover and an average age of 35, HANOVA achieved growth of 25% in 2020 and 20% in 2021 with 30% for export, giving turnover progression of 100% every 5 years.

The 6,300 m2 of the site have enabled the housing of 3 extra lines of packaging production machinery, acquired in 2021, dedicated to e-commerce, health and food products. The same year, this investment was followed by the extension of a storage building by 1,200 m2. Inspired by the specific needs of the customers, the research and development hub has filed 6 patents in 10 years.
Transparent & responsible actions
All products are manufactured on the site from A to Z according to our processes. This choice ensures availability for the customer, time management, everyday responsiveness and monitored production.
Our range includes standard pouches, envelopes, bags and packaging stored on site and ready for use. Ready to help with your specific needs and projects, our sales team will analyse your specifications and implement competitive technical solutions for bespoke manufacture. Thanks to our flexibility, we respect deadlines with factories that can run for 24/7.
The development of innovations dedicated to the current or future needs of our customers is in our DNA. Since 2008, we have invested in and filed no fewer than 6 patents, including specific practical, quality and safety features.
All the company's activities are geared to controlling our environmental impact. The selection of raw materials, equipment and local suppliers, along with the choice of certified management and recycling or recovery of manufacturing waste are all reflections of our environmental commitment.
Optimised traceability starts with the quality control of our raw materials from receipt until the shipping of the products. Thanks to detailed monitoring of each batch of production, we can precisely identify certain manufacturing criteria through checks that can be carried out at any time. This guarantees controlled production and customer satisfaction.
1999
Establishment of the company
500 m2 factory.
3 products ranges: NOVALIST, NOVAMAIL, NOVAGRIP
2000
Expansion of the factory
an additional 1,600 m2.
2001
Development of our NOVASAFE range
2009
Development of our NOVALAB range
2018
Extension of the building: 2,800 m2
2021
Extension & investment
extension of a storage building by 1,200 m2 – investment in 3 packaging production lines: e-commerce, health and foodstuffs.