Adhesive closure food pouches.
Catering Professions
Traders
Retailers
Large-scale distribution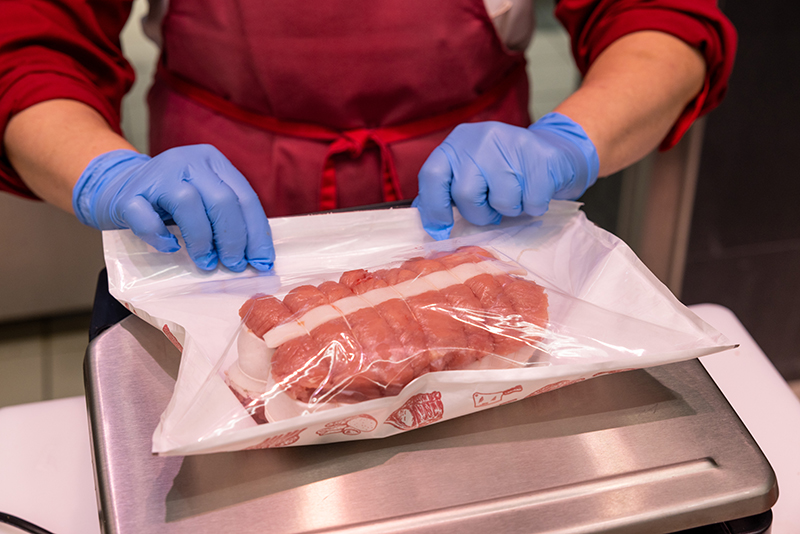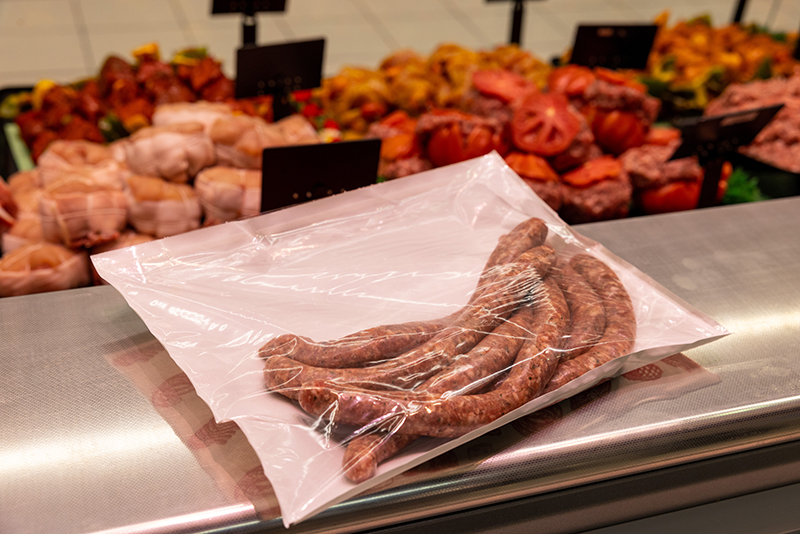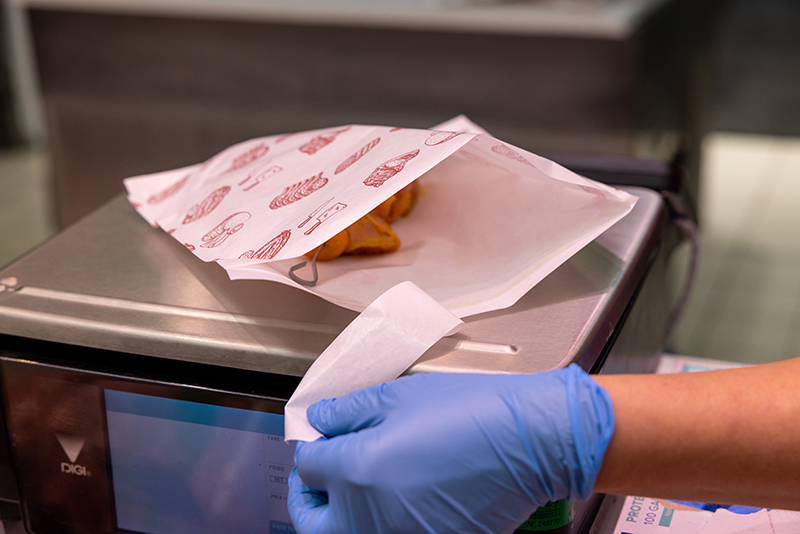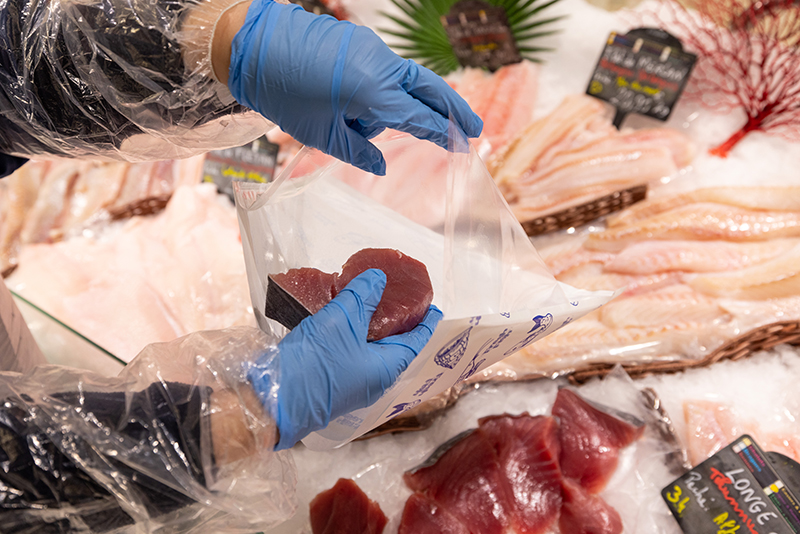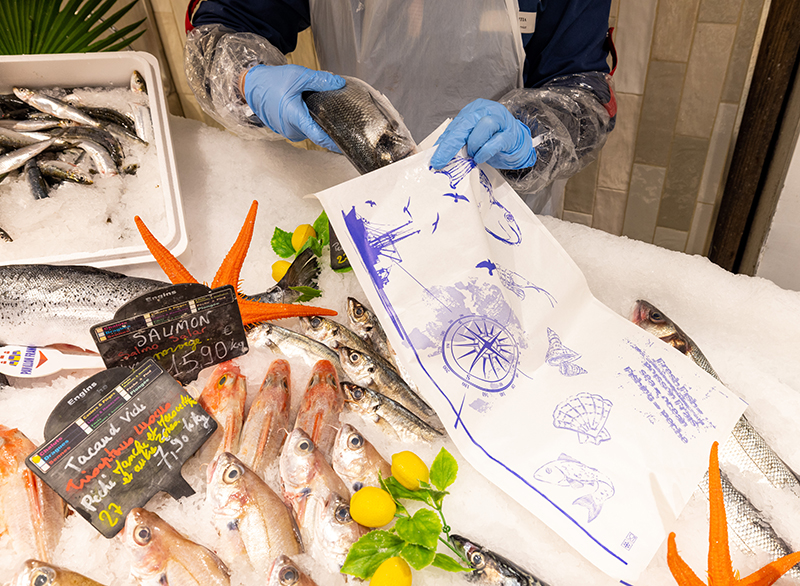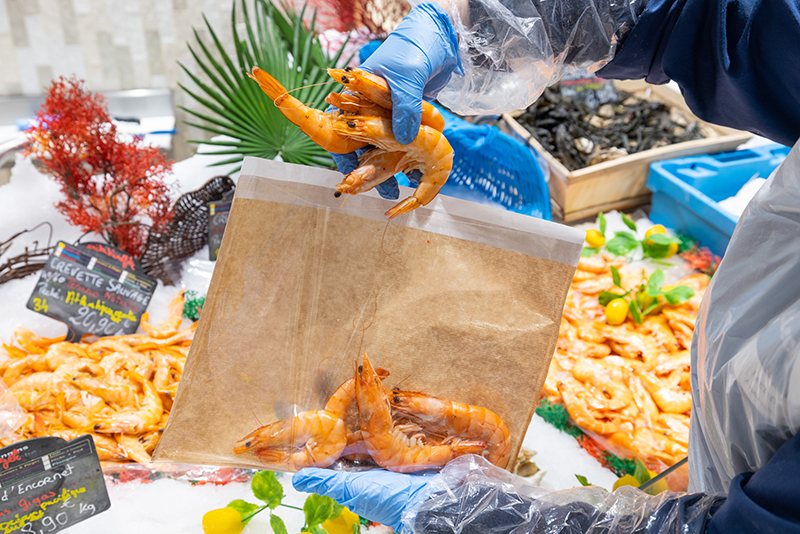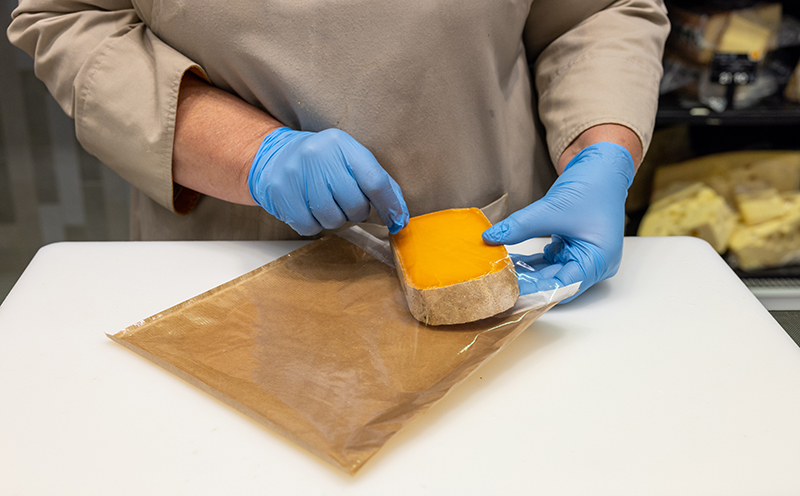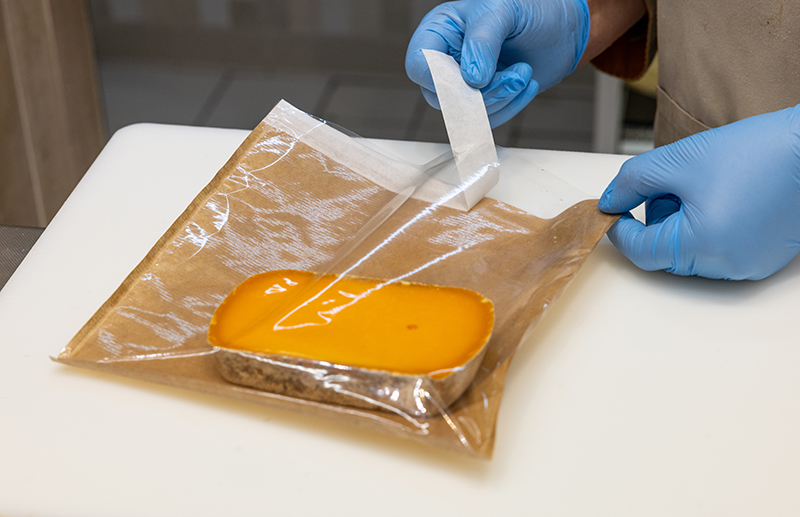 The Advantages of NovaFOOD
Ensures the transporting of foodstuffs, guaranteeing freshness and preservation
Enables storage in the refrigerator or freezer with no need for repackaging
Practical, time-saving, a way for traders to show off the product
Single packaging to save money
Boasting patented airtightness, the pouch is hermetic, thus eliminating odours and exudation
Customisable in a variety of sizes adapted to your products
Available in various qualities (white or brown paper or transparent side)
Customisable (with prints and various options)
Durable, with reliable joints and an airtight and permanent adhesive closing, the NOVAFOOD pouch is available in different formats (in stock or bespoke) with a customised printing service and different options.
In its quest to offer the perfect product, Hanova has invested for over 20 years in optimal machinery to meet the needs of the dynamic and booming agri-food market. Our new, cutting-edge industry 4.0 production lines give us increased manufacturing capacity and unquestionable reliability.
Mostly assembled at our production site, this particular complex has been developed specially for the transport, conservation, deep-freezing and defrosting of fish. The 100% barrier effect helps curb bad smells and preserve the taste qualities of seafood.
250 x 166
185 x 250
250 x 250
320 x 250
280 x 500
280 x 666
Butcher, delicatessen, cheese shop, caterer:
250 x 166
250 x 250
320 x 250
320 x 333
370 x 500
Small or large, our NOVAFOOD bags can be tailored to your requirements! Contact our sales team to discover the feasibility of the dimensions which will be most suitable for your activities. Free quotes issued within 24/48h, samples (similar or comparable on request) and short production times (3-4 weeks).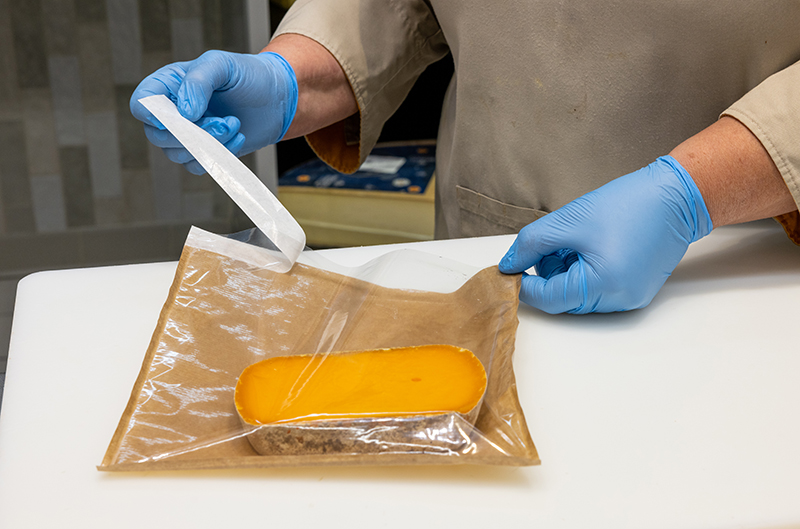 Adjustable adhesive closing: so consumers can open and reseal the pouch to take out slices of meat or cheese without systematic repackaging.
Customised printing – up to 6 colours on both sides: display your company's image on these envelopes with your colours and logo
The NOVAFOOD envelope is available as:
(one quality dedicated to the fish department and a specific quality for other traditional stands): classic appearance
vintage and natural appearance
1 transparent side with a white or brown paper side, according to your preference:
product visibility, also prevents product markdowns
Need a customised product?