Document-carrying adhesive pouch.
Logistics
Order pickers
Industry
Express courier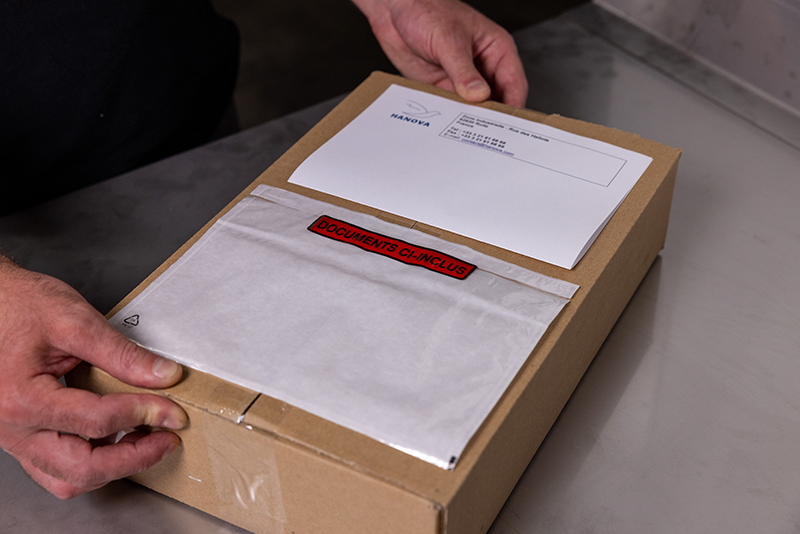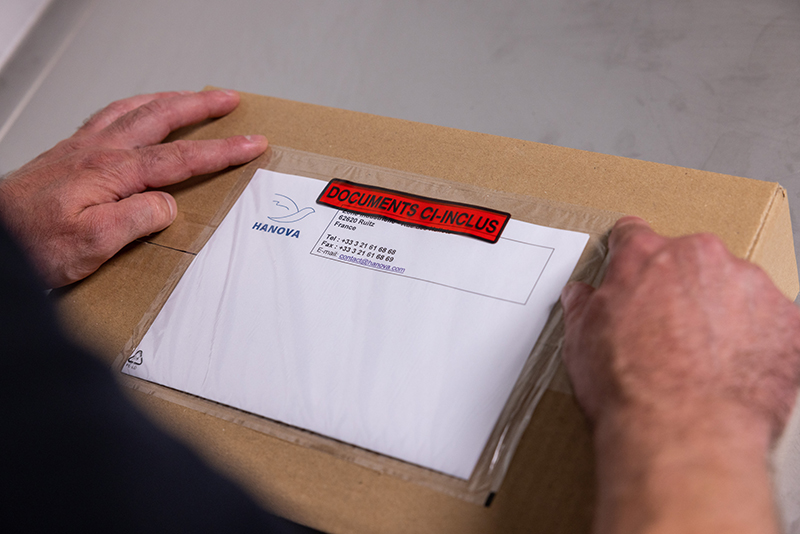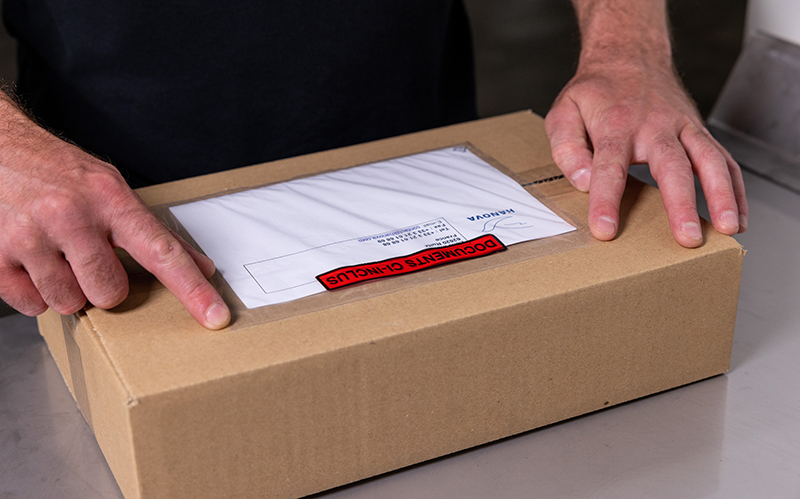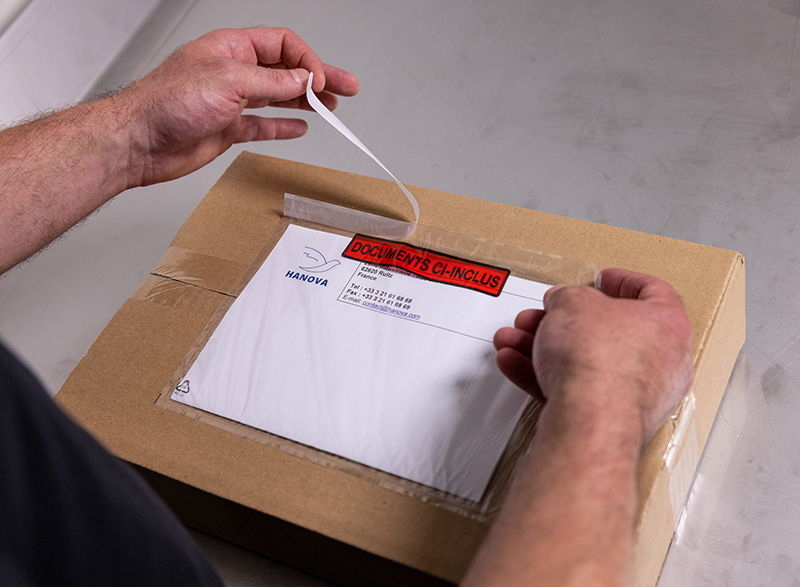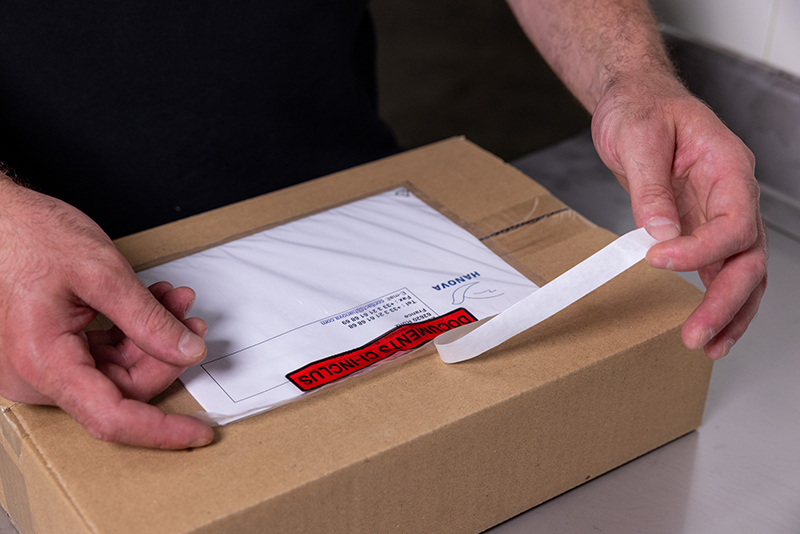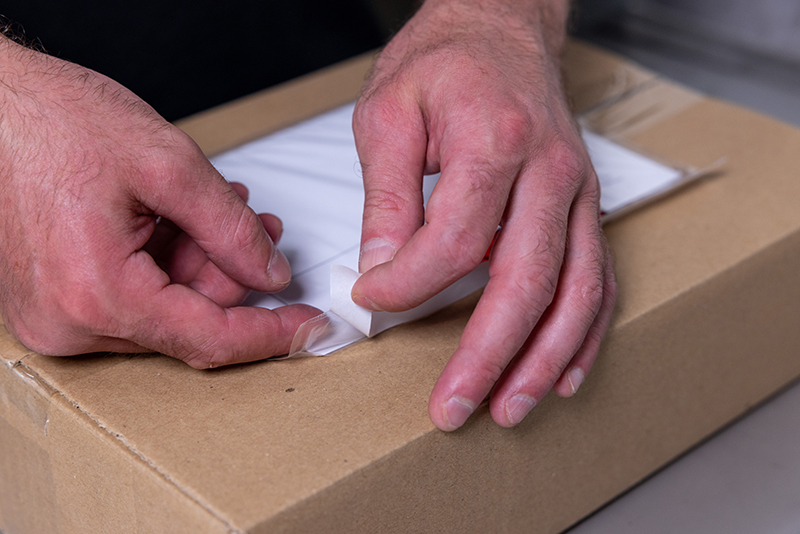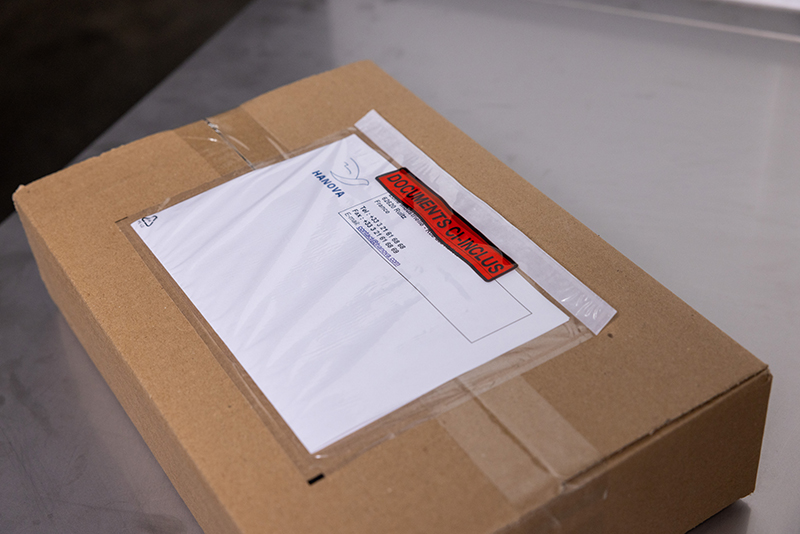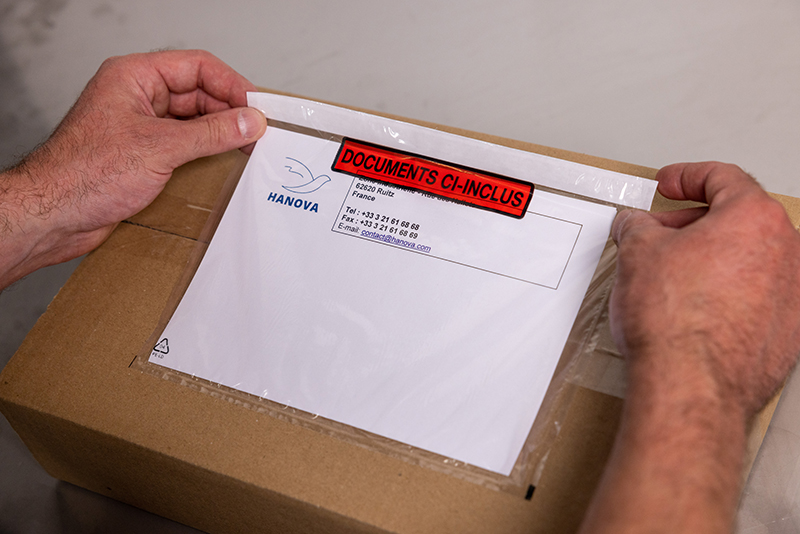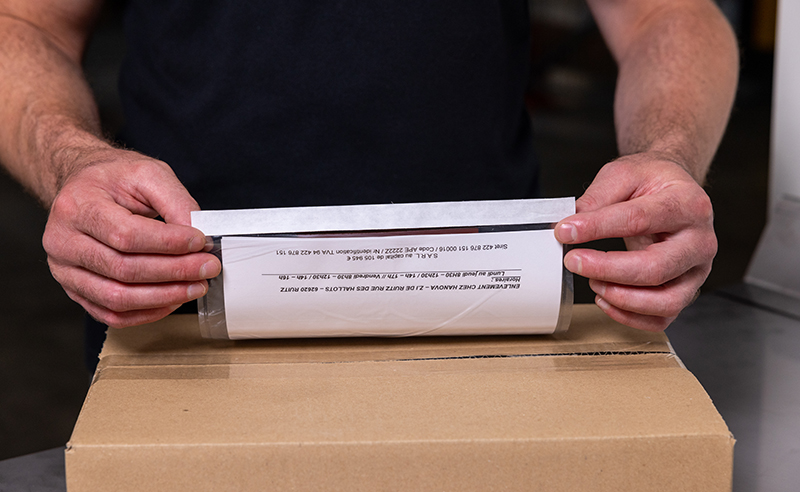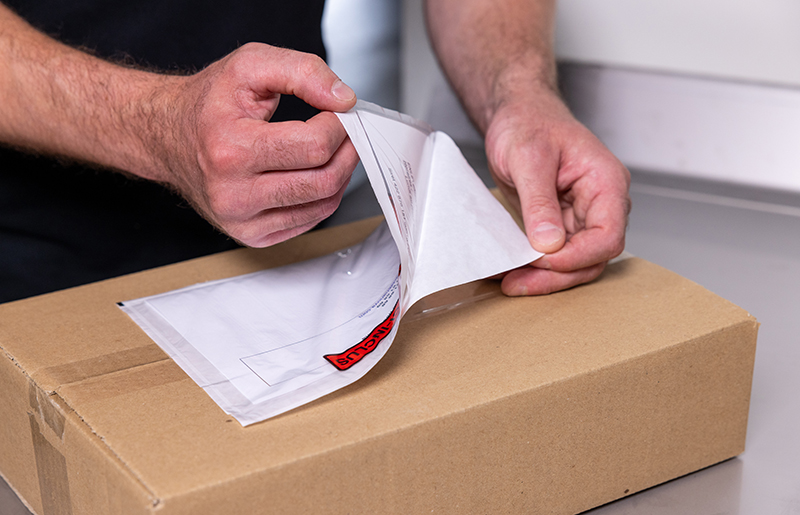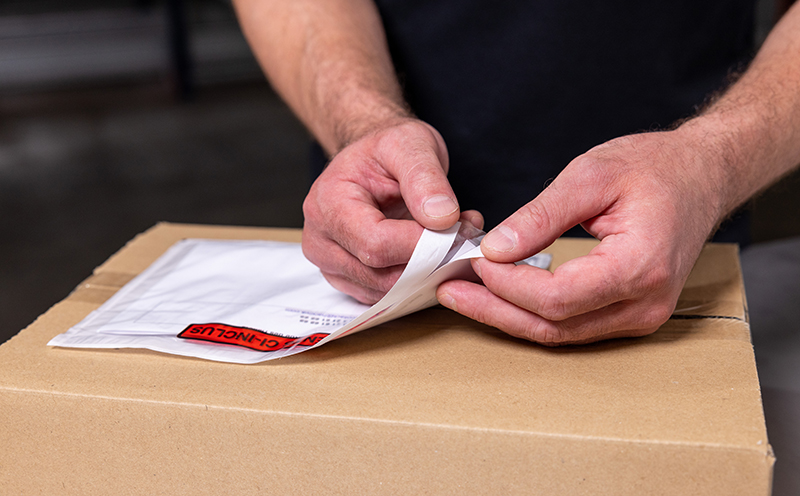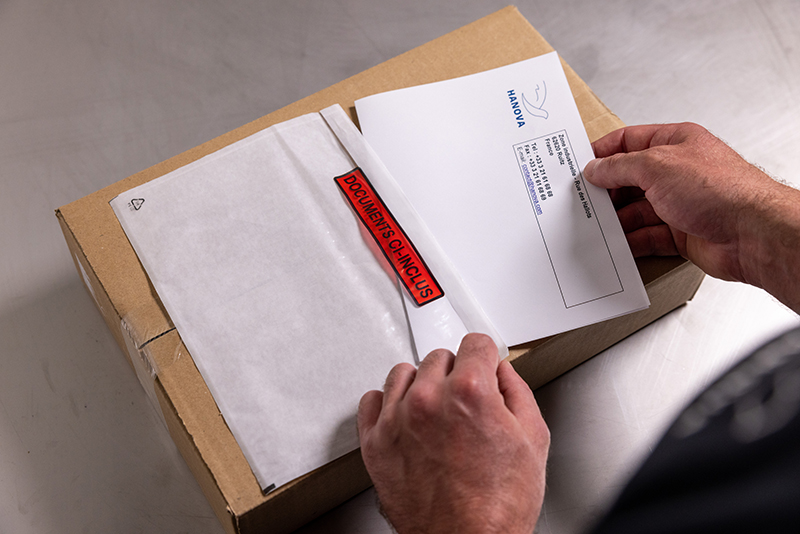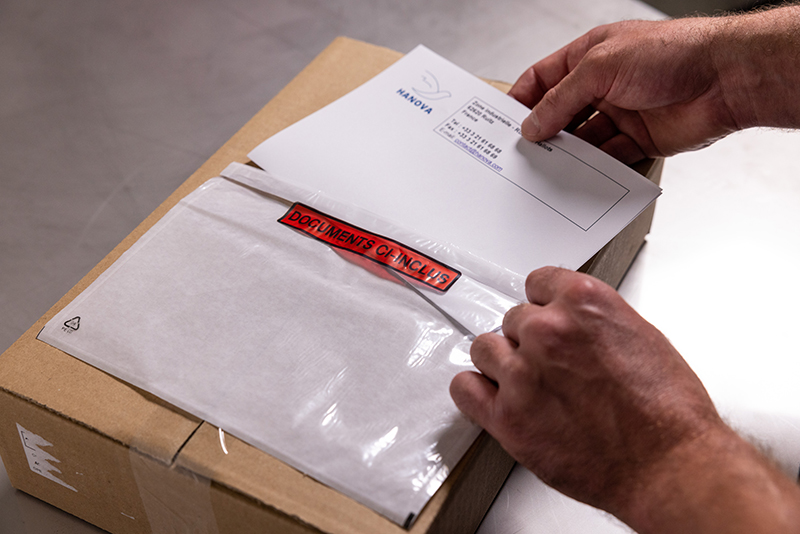 The Advantages of Novalist
Environmentally friendly design: recycled polyethylene raw material
Customisable in a variety of sizes adapted to your documents
Durable, tear-resistant, waterproof
Customisable (with prints and various options)
Lightweight, sturdy and water-resistant, the NOVALIST adhesive pouch allows you to send delivery documents, invoices or warranty certificates securely.
With permanent adhesive backing, it can be stuck to all mediums and guarantees the availability of the documents at their destination.
Easy to use, it enables the clear identification of your parcels and pallets.
Available in different formats (in stock or bespoke) with a customised printing service and different options.
A7 : 115 x 95
A8 : 120 x 115
A6 : 165 x 120 / 165 x 115

DINLONG : 225 x 120 / 225 x 115
A5 : 225 x 165
A4 : 310 x 240
Our NOVALIST envelopes can be tailored to your requirements! Contact our sales team to discover the feasibility of the dimensions which will be most suitable for your activities. Free quotes issued within 24/48h, samples (similar or comparable on request) and short production times (3-4 weeks).
Coloured or opaque film to ensure the confidentiality of your documents.
Peeling adhesive layer on the back of the pouch: allows the pouch to be removed from sensitive surfaces such as windows, furniture, electronic devices or audiovisual equipment without leaving a mark.
Adjustable adhesive closing: gives you access to your documents without altering the envelope.
Overlapping, bonded on 3 sides, film-covered, dispenser boxes
Customised printing – up to 6 colours: display your company's image on these envelopes with your colours and logo
Various thicknesses available on polyethylene films and papers to meet your needs.
Need a customised product?
Our other solutions for your business