High-security, adhesive closing polyethylene envelope
Banks – cash transportation
Large-scale distribution
Airports and airlines
Post offices and express couriers
Public administrations/educational authorities
Criminal police, laboratories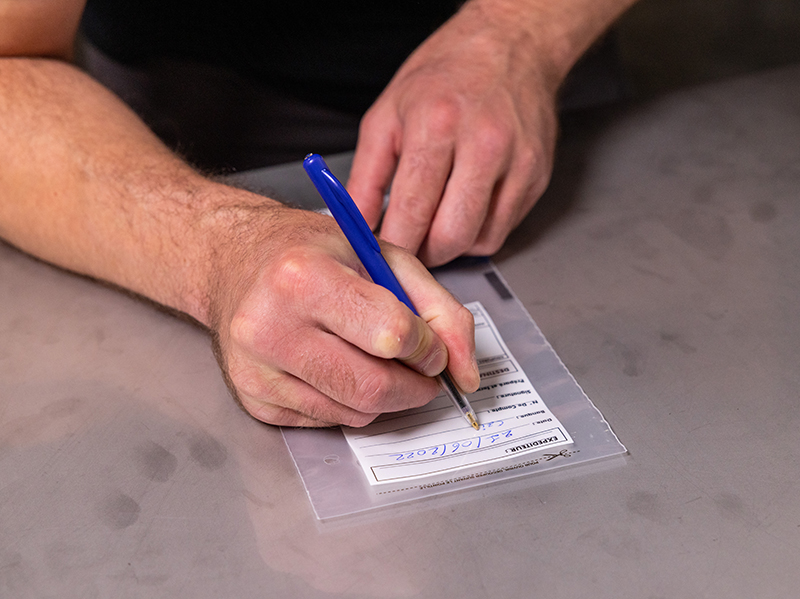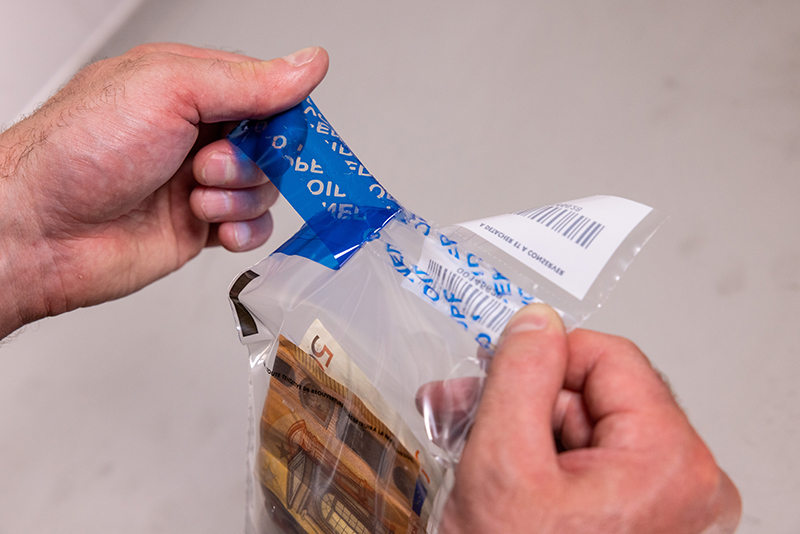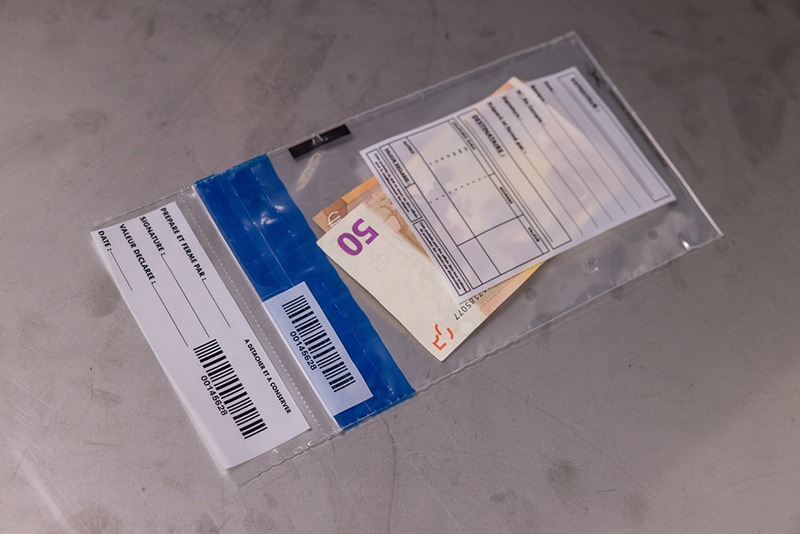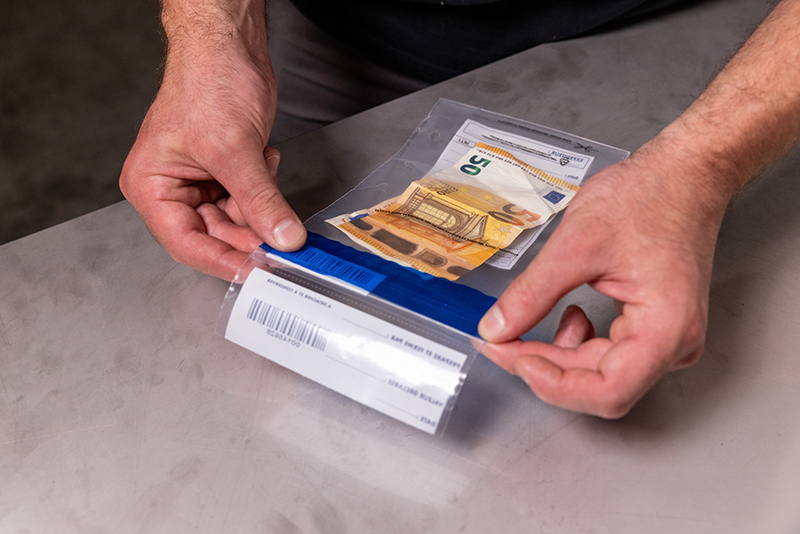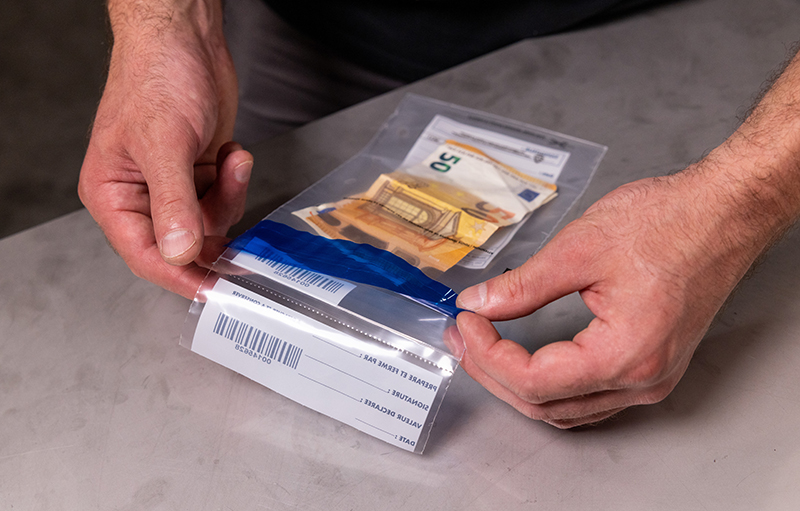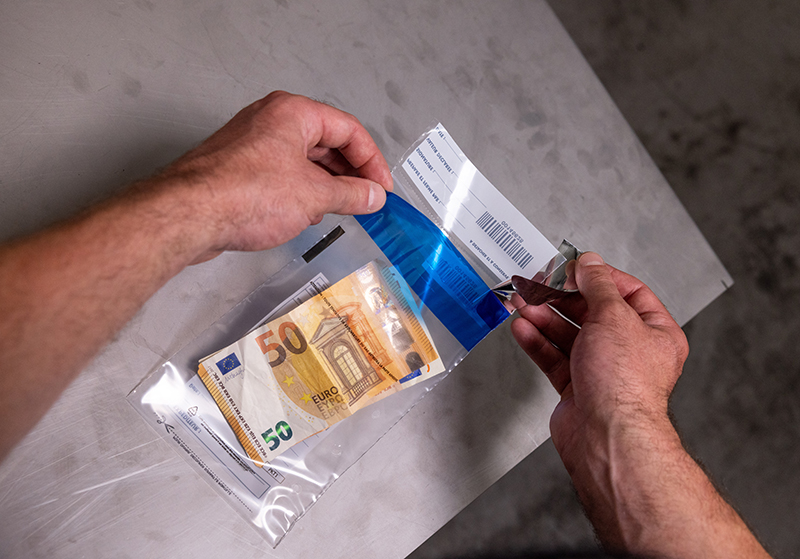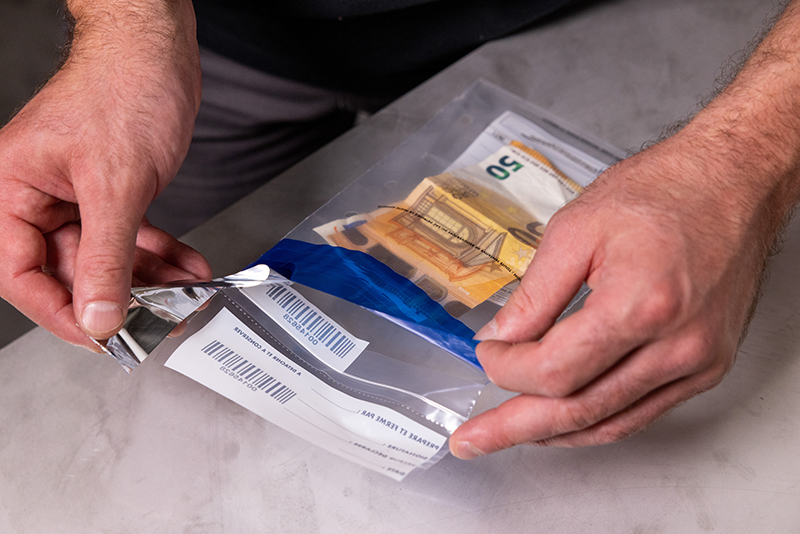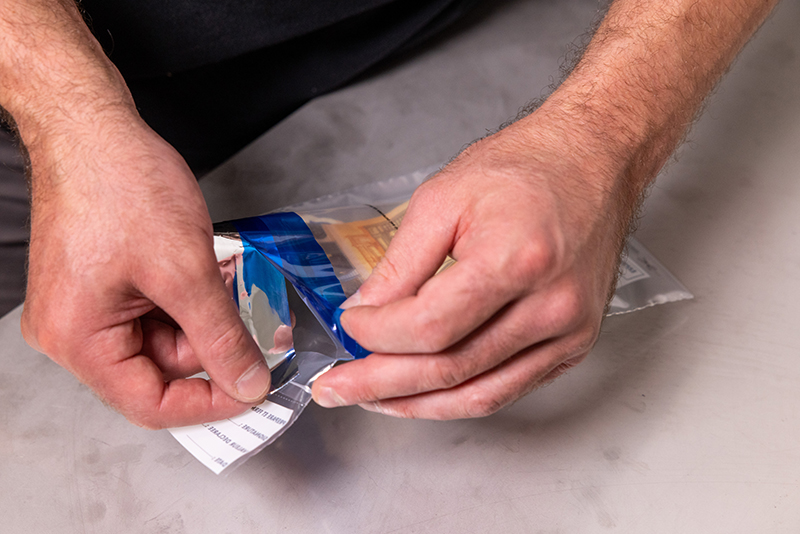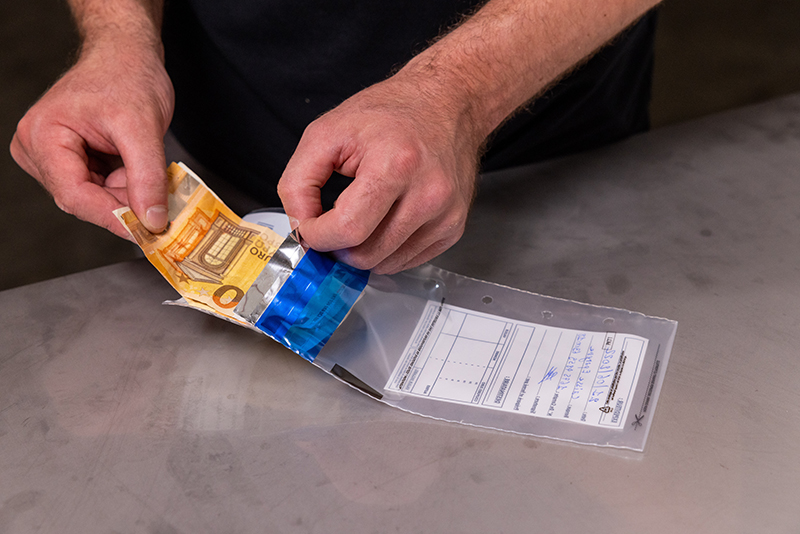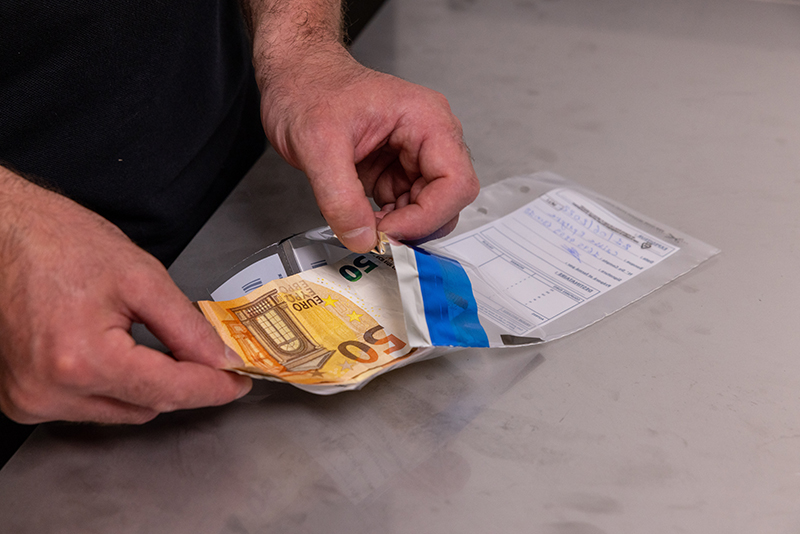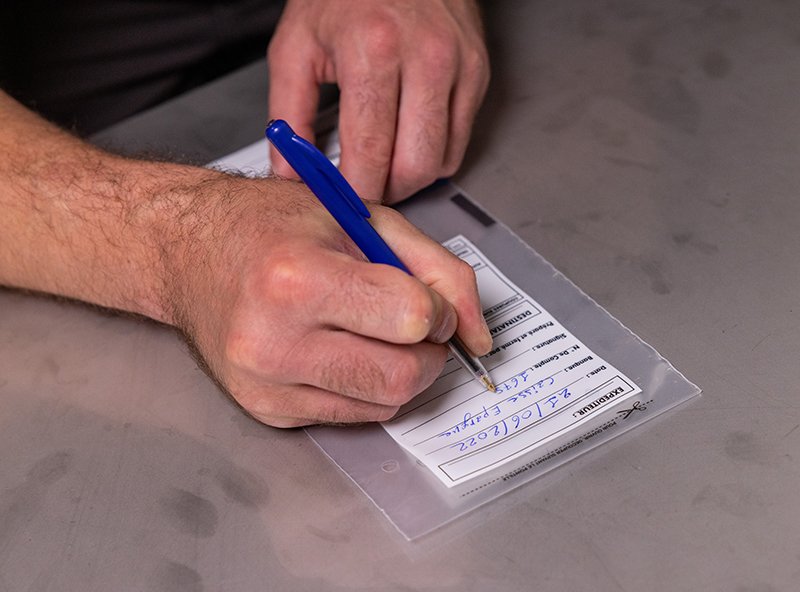 The Advantages of Novasafe
Environmentally friendly design: recycled raw material that is recyclable an infinite number of times
Inviolability: tamper-proof adhesive closing and any unauthorised access will be clearly visible
Traceability: ensures the security and monitoring of your mailings/shipments thanks to the various numbering and bar code possibilities
Customisable in a variety of sizes adapted to your products
Durable, opaque, tear-resistant, waterproof
Customisable (with prints and various options)
The material comes from reliable French recycling networks. The products we design and manufacture satisfy the requirements of the AGEC law.
Reducing our consumption of pure polyethylene
Reducing our raw material waste
Recycling our products
Lower carbon footprint through procurement of local, regional or French materials.
To enable the staining of valuables in a very short time. Ideal for cash transportation.
Lightweight and sturdy, send your documents in a NOVASAFE envelope for complete security. Available in different custom formats with a customised printing service and different options.
In its quest to offer the perfect product, Hanova has invested for over 20 years in optimal machinery. Our new, cutting-edge industry 4.0 production lines give us increased manufacturing capacity and unquestionable reliability.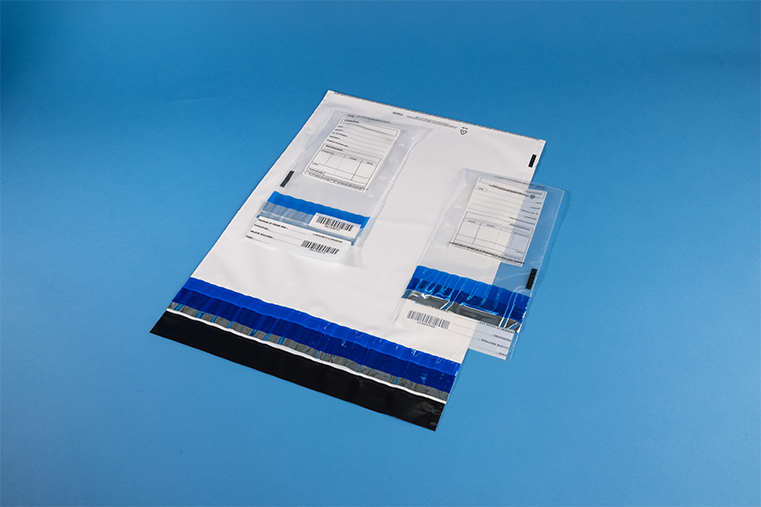 With or without a receipt, numbered, with a bar code, our NOVASAFE bags can be adapted to all your imperatives! Contact our sales team to discover the feasibility of the dimensions which will be most suitable for your activities. Free quotes issued within 24/48h, samples (similar or comparable on request) and short production times (3-4 weeks).
Bar code and numbers: identify and secure your shipments/mailings by attaching a traceable label to your envelopes
Detachable receipts: ensure traceability and keep the evidence in a safe place
Numbering and bar code: enables effective and flawless traceability of your shipments/mailings.
Detachable receipt: keep the receipts used to identify your shipments/mailings.
Gussets: from the smallest (2×40 mm) to the largest (2×100 mm), they will let you transport bulky items.
Customised printing – up to 6 colours on both sides: display your company's image on these envelopes with your colours and logo
The NOVASAFE envelope is available in an opaque version (coextruded polyethylene, white interior, black exterior) to guarantee the confidentiality of your mailings, with varied thicknesses to meet your expectations.
Also available in a transparent version (low/medium-density or coextruded transparent polyethylene) to ensure the product is visible.
Need a customised product?
Our other solutions for your business