Hanova, a company in constant evolution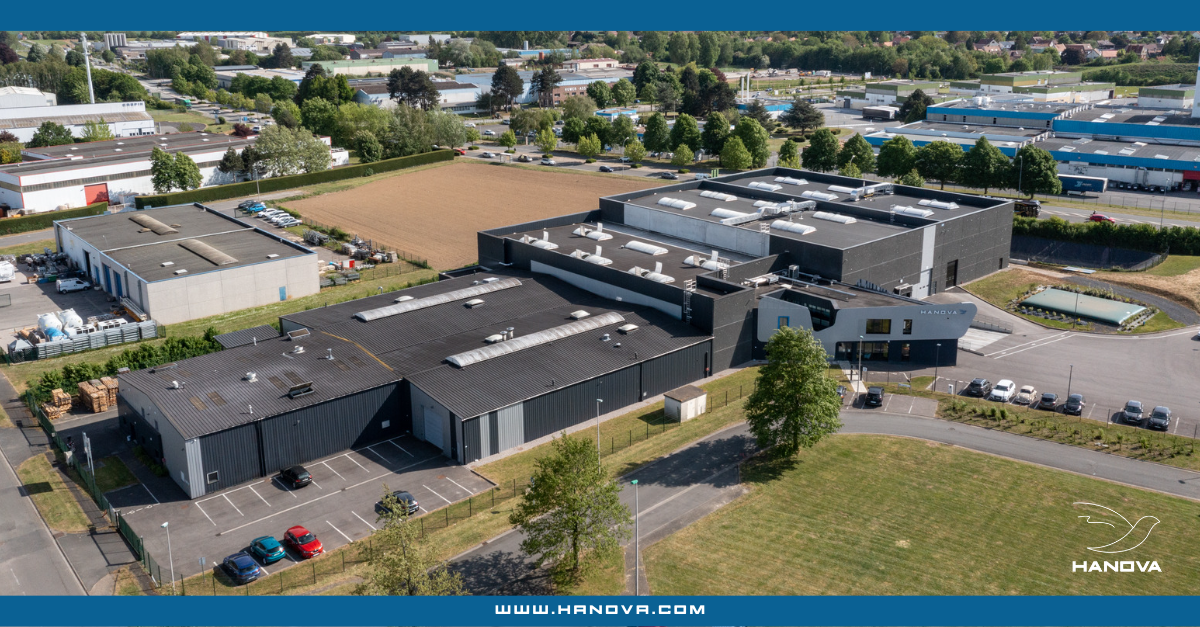 Our company, Hanova, specialized in the manufacture of packaging, was founded in 1999, starting with 3 types of ranges manufactured, at the time, in our small 500 m2 factory. The quality of our products, the recognition and the notoriety of our growing company have been conducive to great opportunities and to opening up new horizons.
Hanova has more than 20 years of experience in the design and manufacture of pouches, bags, envelopes and packaging with specific characteristics for the health, food, textile, industrial and e-commerce sectors.
An ideal geographical location in the Hauts-de-France region offers direct access to 5 European capitals: Paris, Brussels, Luxembourg, London and La Haye, a strong point of our company.
Over the years, Hanova has become a recognized and highly qualified company in the field of innovative packaging design and manufacturing.
Our company has received several certifications, ISO 9001, ISO 14001, FSSC 22000, CSR Label, Label More: a significant recognition. The ISO standards ensure the safety, the quality of products and services, and contribute to the improvement of the environment in which we live.
Our anticipation on how to produce, invest, innovate and anticipate new needs while respecting the environment is undoubtedly the definition of our company values.
We are currently developing 7 product lines designed and manufactured in our 6300 m2 factory. Our reactive and innovative company has succeeded in increasing its turnover by 100% in 5 years, a great success for our teams.
You can imagine that we are not going to stop here, such an ambitious company has ambitious projects! Stay tuned to follow our news!