ENVELOPES THAT GUARANTEE CONFIDENTIALITY AND SECURITY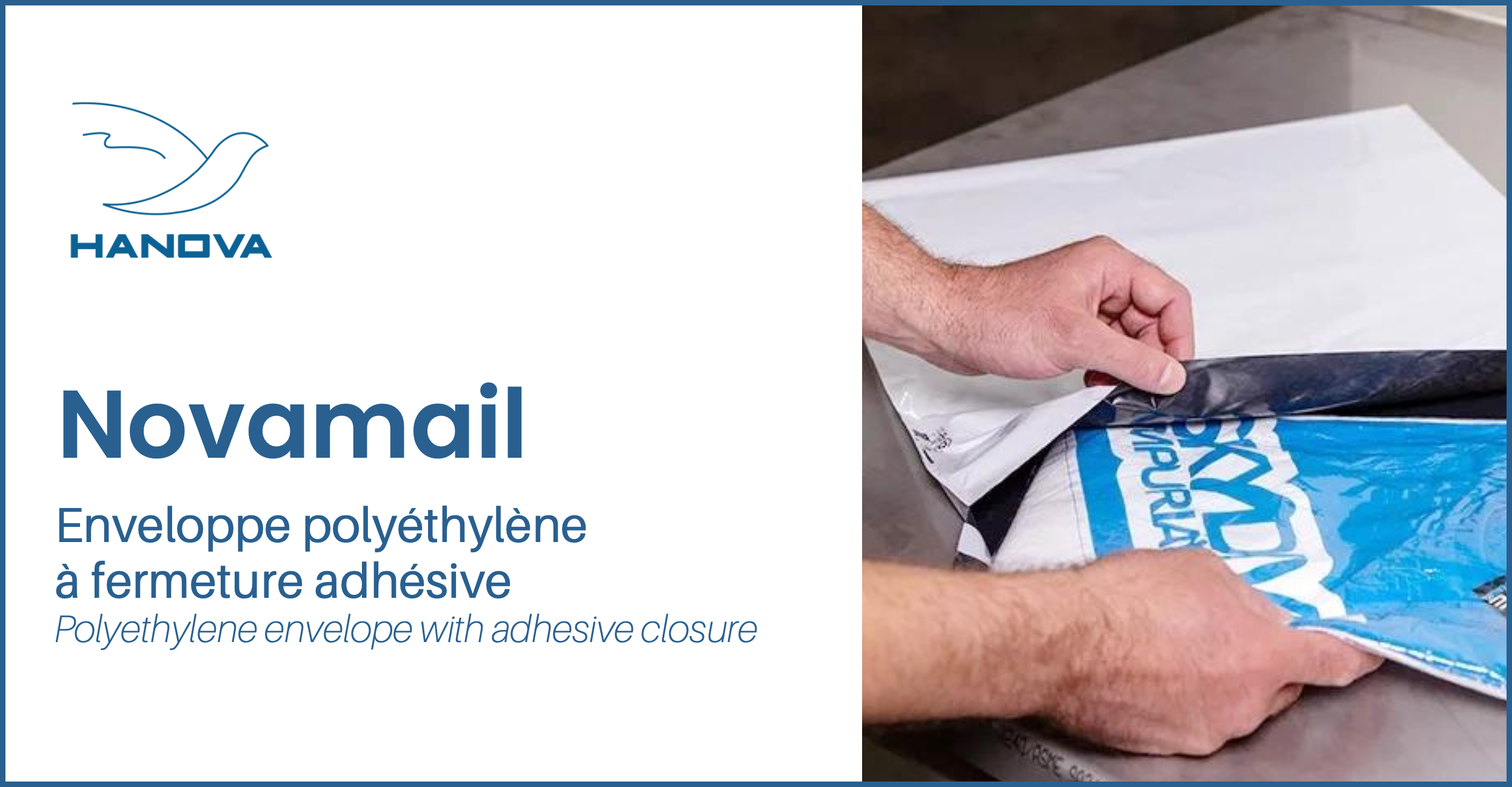 The NOVAMAIL© HANOVA envelope available in opaque version guarantees the confidentiality of your shipments. It is also available in a transparent version, to allow you to offer a vision of the product.
Small or large, our NOVAMAIL© secure envelopes adapt to your constraints, designed from a material from reliable French recycling channels.
Our range is customizable thanks to its options:
Thicknesses of 60 or 80 my: envelopes that are both light and strong,
Bottom gusset from 40 mm to 100 mm: for the insertion of bulky objects,
Handle: practical, solid and essential for e-commerce,
Double permanent closure: ideal for the back and forth of orders,
Repositionable closure: indefinite opening and closing,
Tying and perforation: practicality, time saving and guaranteed productivity,
Personalized printing up to 6 colors on both sides: to integrate your company's logo,
Bar codes and numbers: to identify and secure your shipments
Detachable receipts: for traceability
Double external pocket : to insert a delivery note
In order to answer you as soon as possible, we have 7 formats in stock in 60 my quality, from the smallest to the largest!
Ask our sales department about the feasibility and study the dimensions that best suit your activity. Free quotation in 24/48h, samples (similar or similar on request) and short production time (4 weeks).
Here is the direct link to our NOVAMAIL envelopes: https://www.hanova.fr/novamail-enveloppe-polyethylene