Our NOVAGRIP® multi-purpose press-stud bag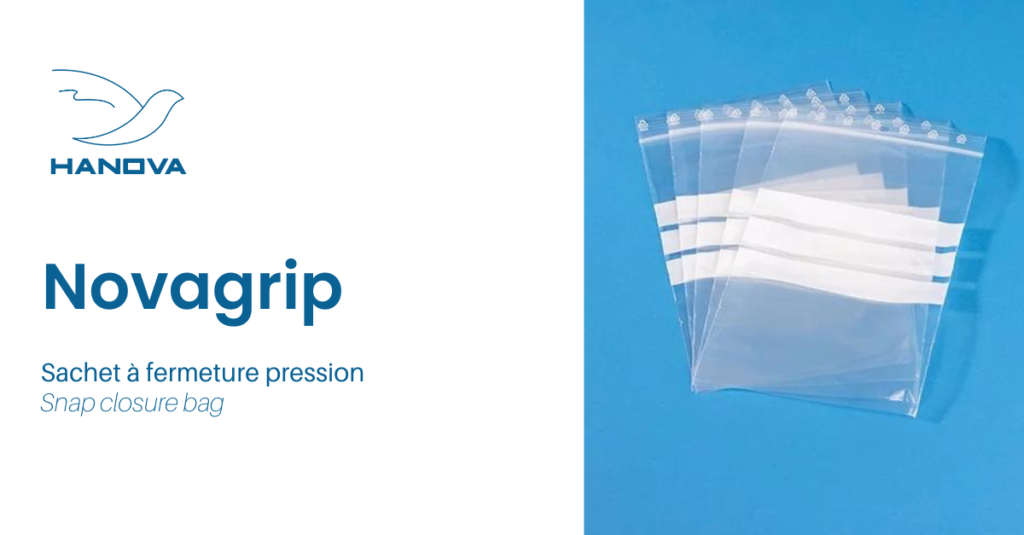 Our NOVAGRIP© multi-purpose snap-closure pouch is a versatile product, used in a variety of sectors: industry, DIY stores, textiles, after-sales service, hospitals, dental technicians…
Thanks to its different dimensions, this bag can be adapted to your contents, ranging from 40×60 mm to 350×450 mm. This product is available in various widths and heights. Equipped with a hanging hole, our range of 26 formats is available from stock, in neutral version or with 3 white stripes for writing.
The snap closure is practical and easy to use, allowing the bag to be opened and closed again and again.
To find out about the standard dimensions of our NOVAGRIP© snap-closure pouches, go to: https://www.hanova.fr/novagrip/
As with the majority of our products, we offer customization: a special format, color printing, a particular thickness of LDPE, a tinted film, a European hole, a handle, a double outside pocket…
HANOVA adapts to your business.
For further information: +33 (0)3 21 61 68 68 – https://www.hanova.com/contact/