Our company committed to a sustainable future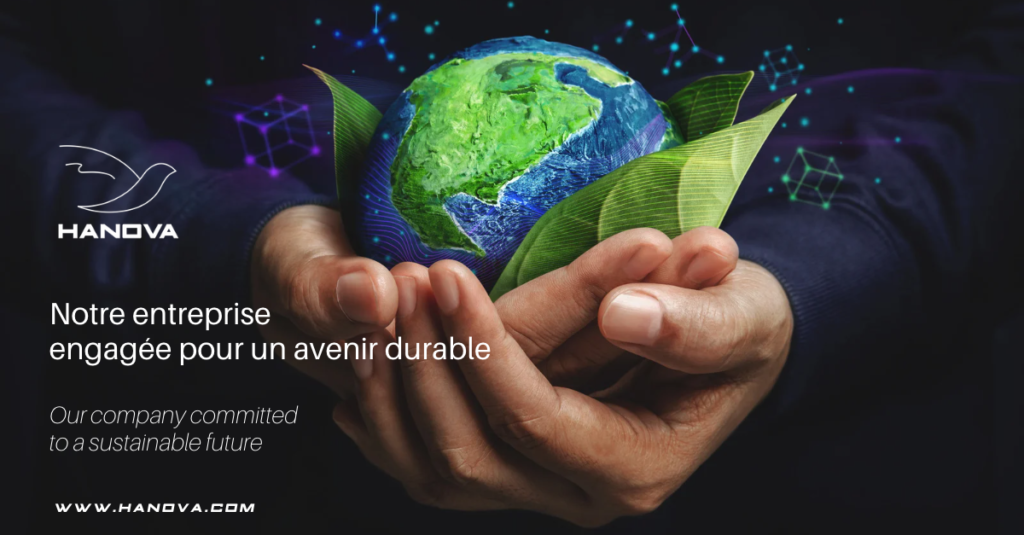 Our company is committed to preserving our planet.
We have set key objectives to increase the proportion of recycled materials and reduce production waste.
We favor local, regional or national sourcing wherever possible to reduce our carbon footprint.
In addition, we strive to implement innovative eco-designs based on mono-materials, which greatly facilitate their recyclability.
By opting for these materials, we encourage product life-cycle closure and minimize their environmental impact.
We are currently investing in hybrid and electric vehicles to help reduce pollutant emissions.
HANOVA is committed to complying with standards and obtaining quality labels, thus ensuring rigorous monitoring of our practices. Our CSR approach is rooted in our DNA, guaranteeing exemplary environmental and social responsibility.
HANOVA wants to play an active role in building a sustainable future.
We are convinced that every little action counts, and that our collective contribution is essential to preserving our planet.