Recycling and waste recovery at HANOVA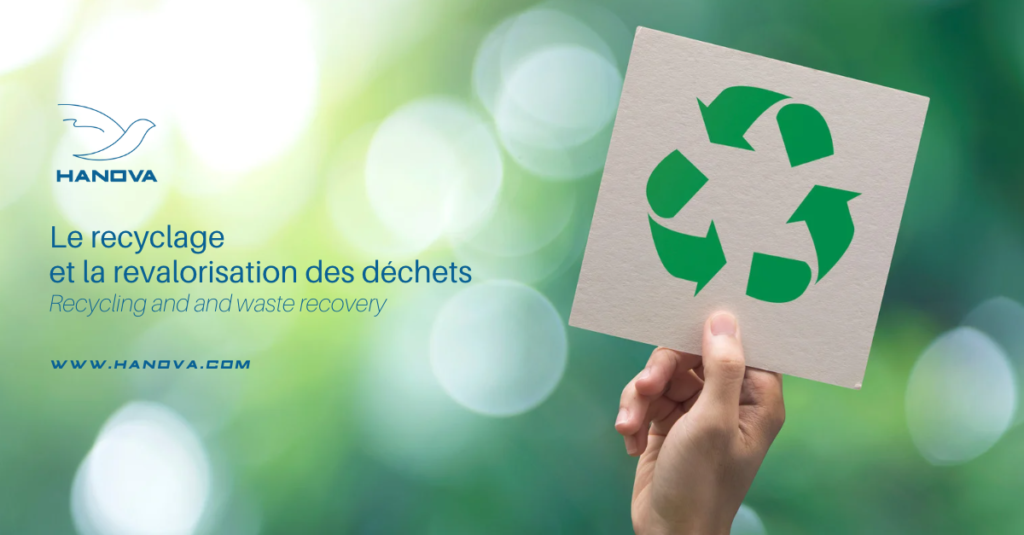 Our expertise as a packaging designer means that we attach great importance to recycling and waste recovery.
We therefore ensure that the vast majority of our purchases and supplies are made from recycled materials, wherever possible and within regulatory constraints. We contribute to the preservation of natural resources.
Then, in order to participate in the circular economy effort, our post-industrial PIR waste is collected by our partners and then returned to our production lines as recycled raw material.
Finally, some of our ranges are already fully recyclable as post-consumer PCR (this is particularly the case for our NOVAMAIL e-commerce envelopes). Our R&D department works on a daily basis to develop future ranges that are 100% recyclable.
By promoting the use of recyclable materials, we are reducing our environmental footprint.
We are proud of our commitment to protecting the environment and contributing to a cleaner, more sustainable future for everyone.
Find out more about our social and environmental commitments here: https://www.hanova.com/environmental-responsibility/