Our eco-designed, tamper-proof envelopes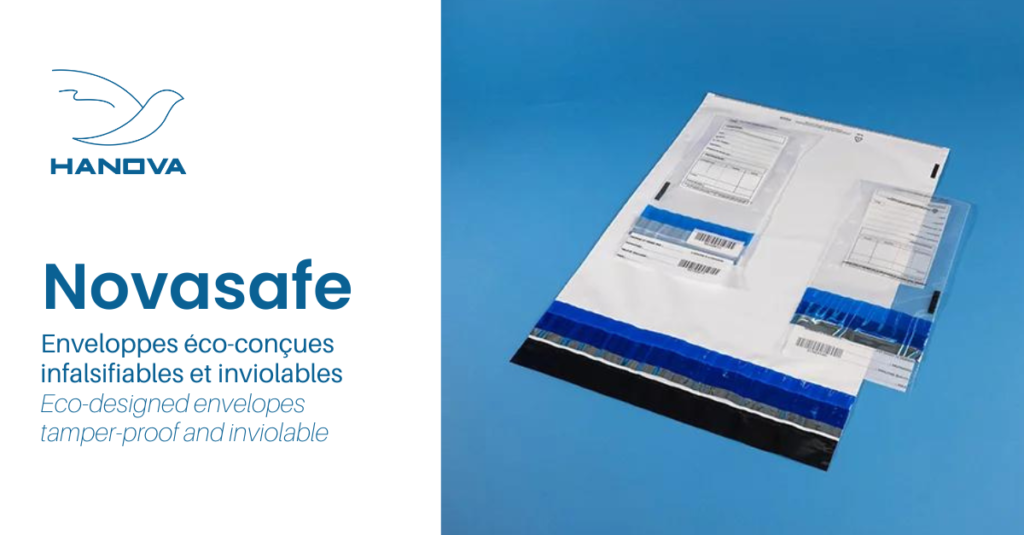 Discover our NOVASAFE© HANOVA polyethylene envelopes with high-security adhesive closure.
Designed using recycled and recyclable raw materials from reliable French recycling channels, we design and manufacture this product to guarantee a tamper-proof adhesive seal that can be detected at a glance.
Lightweight and strong, the NOVASAFE© envelope can be used to send valuables such as cheques, cash, exam papers, confidential documents, jewellery, etc. in total security.
Available in various customised formats, we also offer a personalised printing service and a range of options.
Find out more about our product options directly on our website:
Bar codes and numbering (to ensure traceability and tracking of shipments)
QR codes
Detachable receipts
Bottom gussets
Microperforation or ventilation holes
Personalised printing
The NOVASAFE© envelope is available in an opaque version to guarantee confidentiality or in a transparent version to keep the product visible.
https://www.hanova.com/product-novasafe/