Plastics, a material that has revolutionised our world!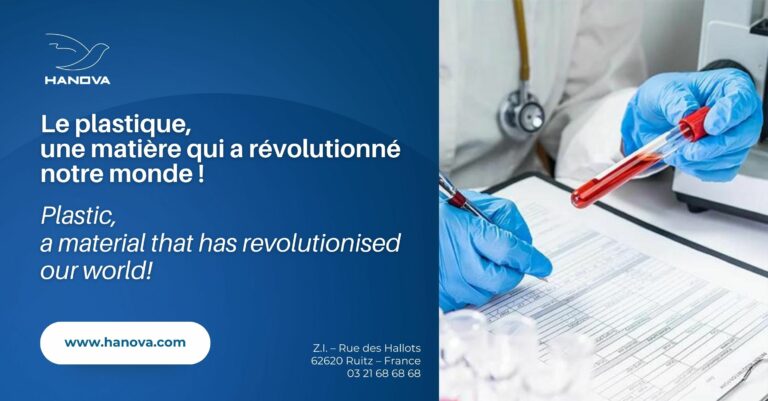 With its strong points and historic innovations, plastic has made incredible advances in many fields. Its lightness, flexibility and resistance make it an essential material for many applications, particularly in the medical sector, food, industry, e-commerce, etc.
Innovations such as composite plastics, weather-resistant polymers and recycled plastics have opened up new possibilities. Despite environmental concerns, plastics remain indispensable in certain sectors, such as medicine and electronics, where they offer unique properties.
However, it is crucial to take a responsible approach to managing plastic waste and promoting recycling. While recognising the benefits of plastics, we must also invest in research and development of sustainable alternative materials to preserve our planet for future generations.
Hanova has been committed to this eco-responsible approach for a number of years, offering product ranges made from post-industrial or post-consumer recycled materials. By constantly improving the management of our waste and recycling it in a way that gives it a second life, our company is fully committed to a circular economy policy that respects the environment.