Our CSR values and practices: a commitment to the future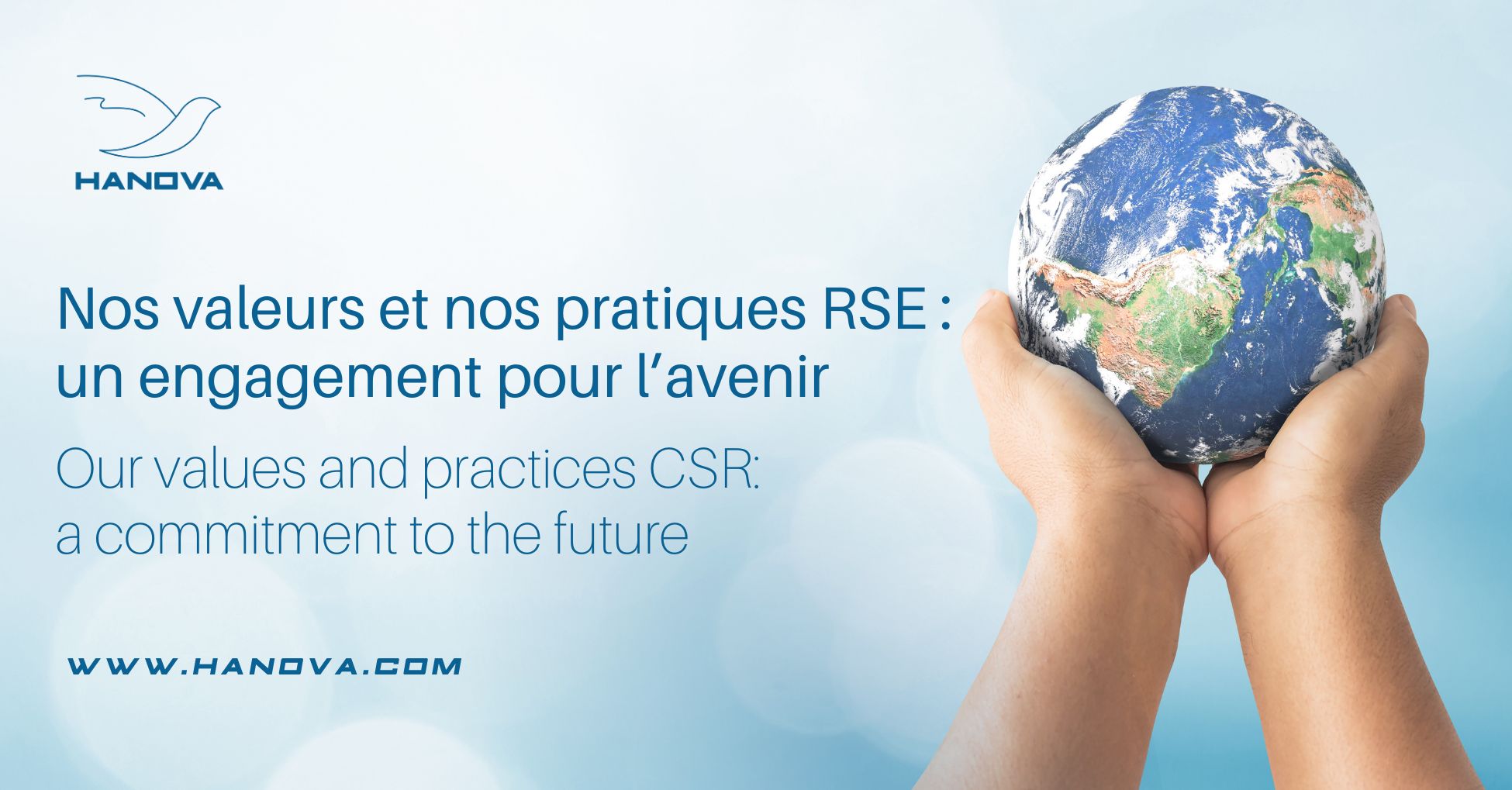 Our day-to-day involvement reflects the fundamental values and principles of our company, guiding every employee on a daily basis. They are based on social responsibility, integrating social and environmental issues into their commercial activities and their relations with their stakeholders.
This approach is based above all on the three pillars of sustainable development:
Our economic objectives include sustainable performance, local development and innovation.
Our social objectives include upgrading the skills of our employees, well-being at work and goodwill, as well as supplier diversity and ethics.
Our environmental objectives include integrating the environment into our design, managing the impact of our manufacturing processes and better managing our waste.

Hanova is committed to respecting these principles and pursuing these objectives in line with CSR and as such, our company has been awarded the Afnor Engagé RSE Label in 2021.
More information on CSR?
https://www.economie.gouv.fr/entreprises/responsabilite-societale-entreprises-rse
More information on our commitments ? https://www.hanova.com/emballage-ecologique/